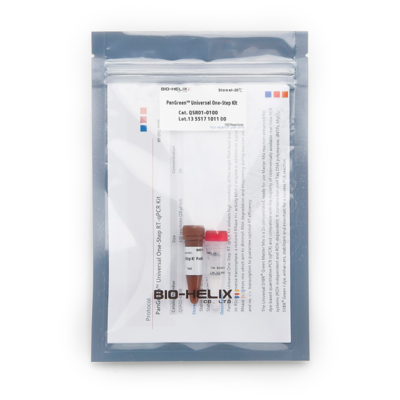 BIO-HELIX - QSR01-H100
PanGreen™ One-Step RT-qPCR Kit w High ROX
Size:
100 reactions (20 μl vol)
---
* Enhanced RScript reverse transcriptase with RNase inhibitor.




* Compatible with NanoTaq DNA polymerase to form one tube RT-qPCR.




* Maximizes product yield with Nano technology.




* Compatible with the majority of qPCR systems.
PanGreen™ One-Step RT-qPCR Kit delivers high sensitivity of the target RNA level due to its RScript reverse transcriptase, a reduced RNase H+ activity MMLV enzyme in addition to a powerful RNase inhibitors mix which aim to diminish RNA degradation and mispriming during reaction setup and reverse transcription to guarantee optimal RT efficiency. 
The Universal SYBR® Green Master Mix is a 2x concentrated, ready for use Master Mix reaction enhanced for dye-based quantitative PCR (qPCR) and compatible with the majority of commercially available real-time PCR systems (ROX-independent and ROX-dependent). It contains hot-start Taq DNA polymerase, dNTPs, MgCl2, SYBR® Green I dye, enhancers, stabilizers and essentials for a success PCR reaction.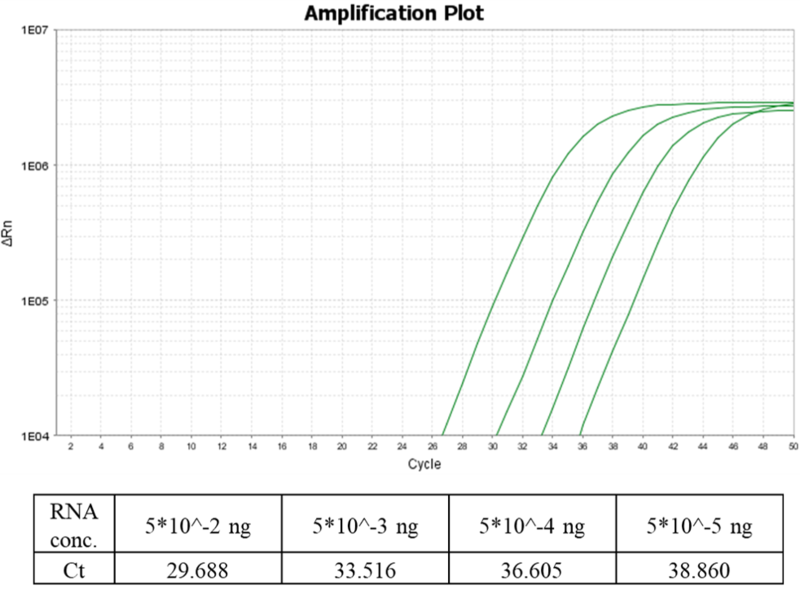 Figure 1. Performance of PanGreen™ Universal One-Step RT-qPCR Kit
The VP1 capsid gene of EV71 virus with serial diluted RNA template concentrations are prepared and conducted by qPCR. Based on the detected SYBR Green fluorescence values, the result shows the Ct values corresponding to the different concentration.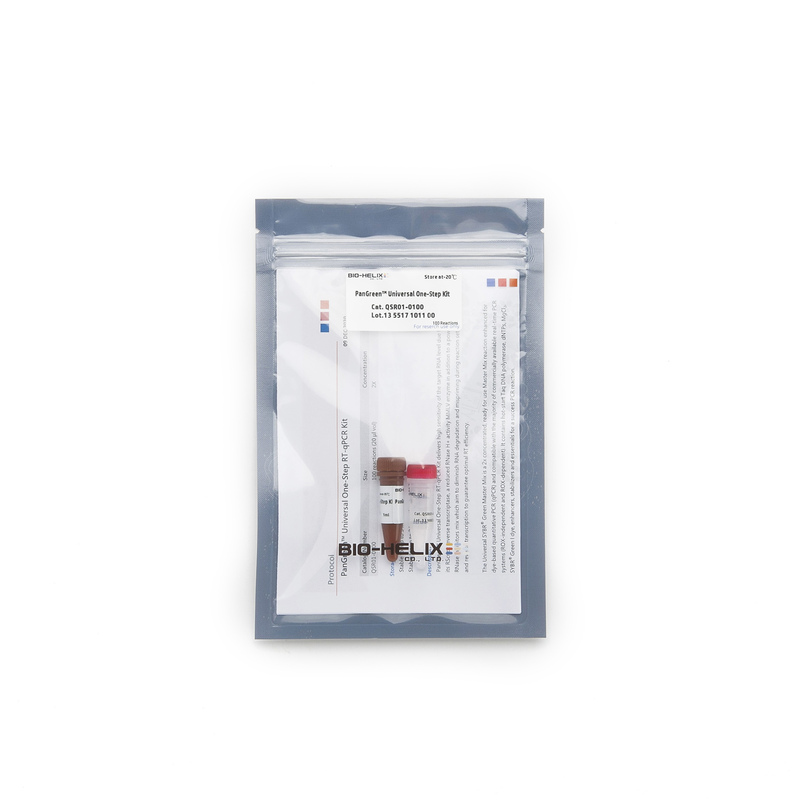 ---
Related Products