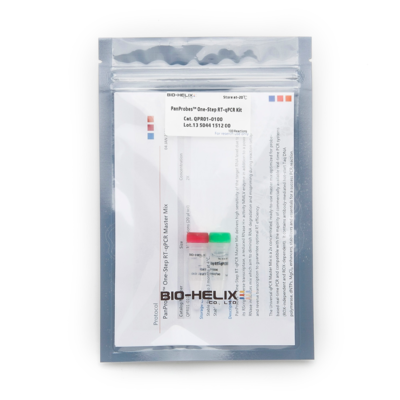 BIO-HELIX - QPR01-L100
PanProbes™ One-Step RT-qPCR Kit w Low ROX
Size:
100 reactions (20 μl vol)
---
* Enhanced RScript reverse transcriptase with RNase inhibitor.




* Optimized for probe-based real-time PCR.




* Compatible with the majority of qPCR systems.
PanProbes™ One-Step RT-qPCR Kit delivers high sensitivity of the target RNA level due to its RScript reverse transcriptase, a reduced RNase H+ activity MMLV enzyme in addition to a powerful RNase inhibitors mix which aim to diminish RNA degradation and mispriming during reaction setup and reverse transcription to guarantee optimal RT efficiency.  
The Universal qPCR Master Mix is a 2x concentrated, ready-to-use master mix optimized for probe-based real-time PCR and compatible with the majority of commercially available real-time PCR systems (ROX-independent and ROX-dependent).  It contains antibody-mediated hot-start Taq DNA polymerase, dNTPs, MgCl2, enhancers, stabilizers and essentials for a success PCR reaction.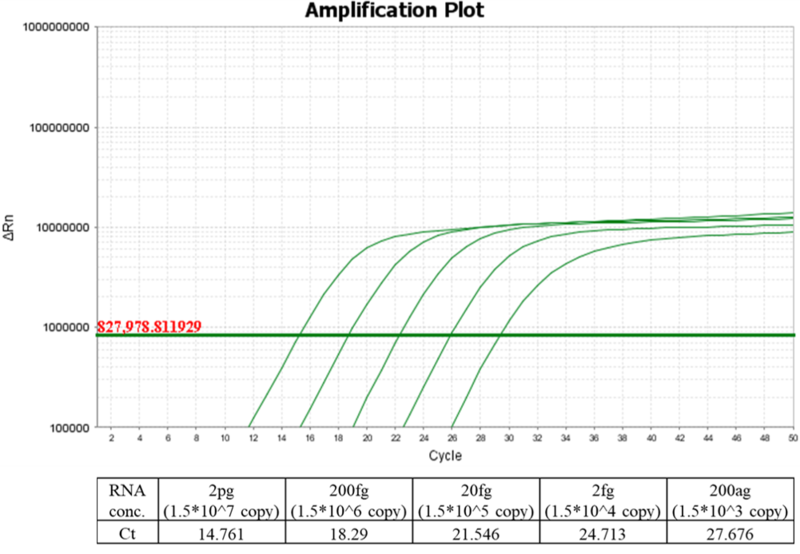 Figure 1. Performance of PanProbes™ One-Step RT-qPCR Master Mix
To evaluate the performance, the Ribonuclease P (RP)gene with varying RNA template concentrations, through serial dilutions, were used. Based on the fluorescence value of the RP probe, the results show the performance corresponding to the Ct value with different copy numbers.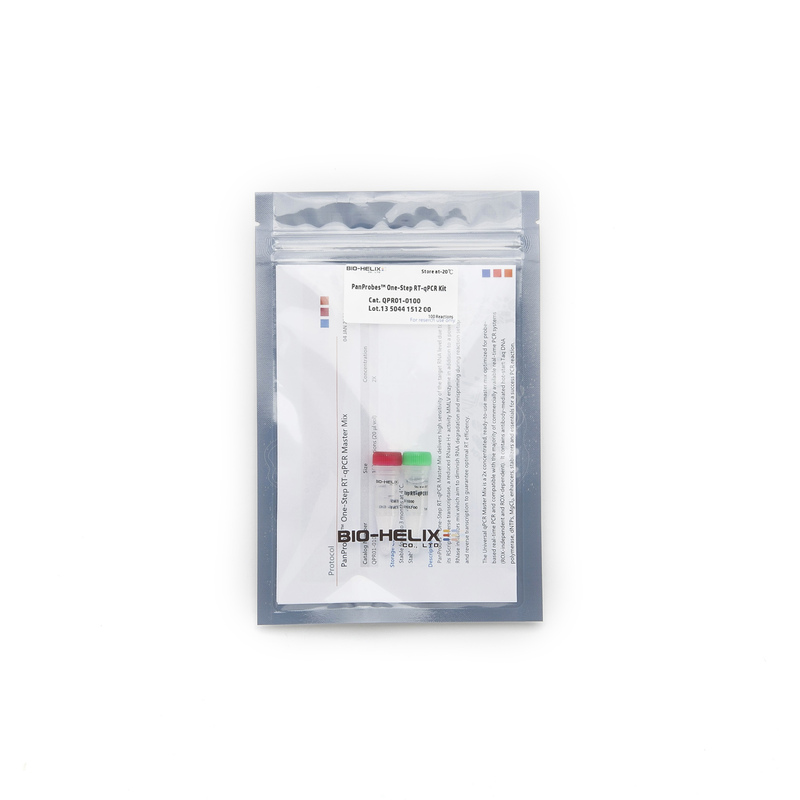 ---
Related Products